Enjoy browsing our great guided tours...
London attractions:
Short breaks & services:

Book Tour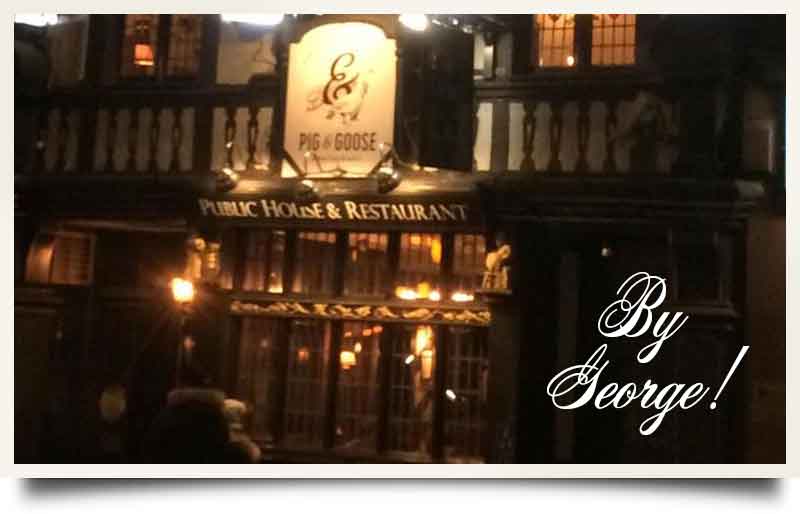 With seventeenth century foundations, the half timbered George on the Strand is thought to be one of the oldest public houses in London. The pub itself was established in 1723 and among its famous clientele are Samual Johnson, Horace Walpole and Oliver Goldsmith.
The pub has stained glass windows and a number of intriguing carvings including a naked man chasing a pig! The pub is airy and there is a small seating area outside. The George is also thought ot be haunted!
Food & drink
The George offers a modern British style pub menu. Lunch and dinner is served both in the downstairs bar and also upstairs in the wood-panelled Pig and Goose restaurant. There are a number of good beers, ciders and spirits available too. And speaking of spirits - the pub is also haunted! So after a hard day touring, sample some good 'ole English fare and pop in to the George for some grub and and a snifter!
Paranormal activity
It has been reported the pub has a ghost who frequents the cellar. A number of customers and some builders have seen the ghost and said that it was dressed as a cavalier and that he was smiling. There are however reports that the ghost was headless. Well that'll wipe the smile off his face!
We can arrange a tour to George Holborn for you - please contact us for details.