Oxo Tower London Private Guided Tours
Enjoy browsing our great guided tours...
London attractions:
Short breaks & services:

Book Tour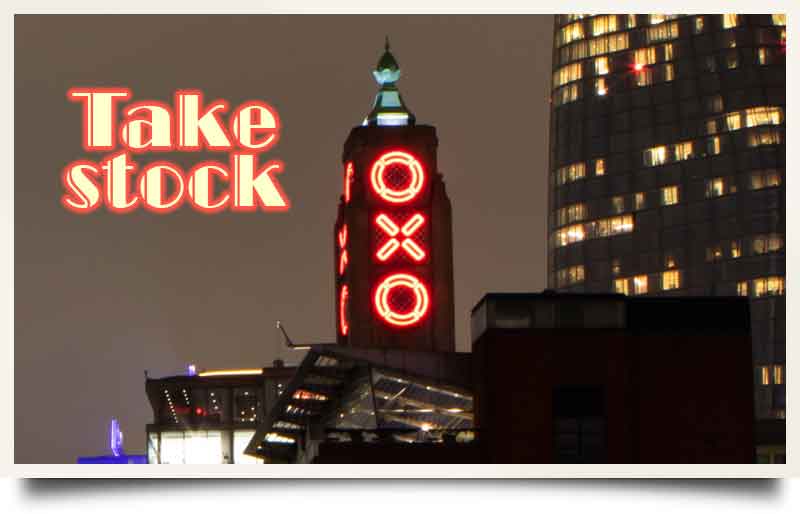 Oxo Tower Wharf is an award winning building situated on London's South Bank beside the River Thames. There are design and arts & crafts shops on the ground and first floors with two exhibition venues - gallery@oxo and Bargehouse. The third to seventh floors contain flats. There is also the popular OXO Restuarant, Bar and Brasserie on the top floor with a breathtaking public viewing gallery.
The original building was a power station built towards the end of the nineteenth century. In the twenties it was acquired by Liebig Extract of Meat Company (makers of the famous OXO stock cube) for use as a cold store.
Architecture
Between 1928 and 1929 there was an extensive rebuild with much of the original power station being demolished though leaving an extended river-facing facade. Company architect Albert Moore designed the building in the art deco style which was popular at the time. The architect wanted to construct a landmark tower that could display illuminated advertising for the company. Permission was refused for the adverting so Moore, rather sneakily, built the OXO logo into the four sides of the tower in the form of windows!
The buidling was eventually sold to the Vestey Group and remained derelict until the 1980s. There was a threat of demolition but this was harshly opposed. In the 1990s architects Lifschutz Davidson redeveloped the site to what we see today. In 1997 the OXO Tower won the Royal Fine Art Commission/BSkyB Building of the Year Award for urban regeneration.
Food & Drink
On the top floor you'll find the OXO Restuarant, Bar and Brasserie where you can enjoy, not only great food, but a great view of St. Paul's Cathedral across the river. Pop into the Brasserie with its open kitchen for a quick coffee or casual lunch. A great place for a pre-theatre meal and they have live music too. The Restaurant offers a contemporary fine dining experience and afternoon tea - they say it's perfect for a special occasion. The OXO Tower Bar is is must if you like sipping cocktails on a 200ft high terrace! Great for a quick bite too.