Borough Market London Private Guided Tours
Enjoy browsing our great guided tours...
London attractions:
Short breaks & services:

Book Tour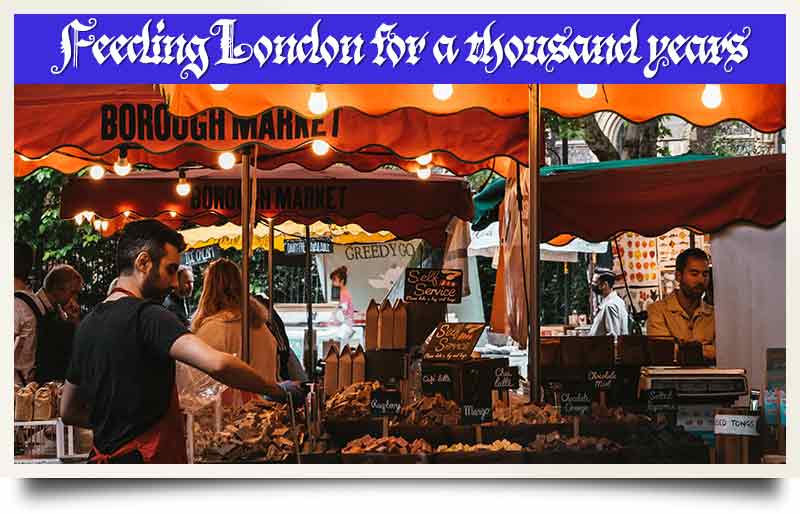 Borough Market is one of the oldest food markets in London. It dates back to the 12th century, however, the market's present buildings were built in the 1850s. The market has been popular throughout its entire existence. In 1550, Edward VI passed a royal charter which called for London to control all the markets in Southwark. 200 years later, however, the congestion caused at Borough Market by the charter resulted in it being abolished by an Act of Parliament. Think Black Friday but for fruit and vegetables.
Food Shopping
Today, the market draws thousands of shoppers, who buy speciality foods–ranging from black-bean-chili to cheese to fruit and vegetables–but it wasn't always that way. In fact, in the 20th century, the majority of produce supplied was to greengrocers. Feeling hungry? Then sample some of the culinery delights served up by street food vendors from around the world.
Film
But shoppers aren't the only thing Borough Market attracts–and I'm not talking about rats. Due to its popularity, it's no surprise the market has featured in many famous films. Two which stand out are the romcom film Bridget Jones's Diary, and the fantastical Harry Potter and the Prisoner of Azkaban.
The Magic of Harry Potter
In Harry Potter and the Prisoner of Azkaban, Borough Market provided one of the two settings for the Leaky Cauldron, the magical wizarding pub that wouldn't have looked out of place at any point in the market's distant past. In the first film a shop in Leadenhall Market was used - another must-see location for Harry Potter fans. And don't stop there - nearby are other Harry Potter sites including No. 7 Stoney Street under the bridge at a flower shop called Chez Michele. This is the real-life location of the Leaky Cauldron. Fans of Harry Potter and the Chamber of Secrets might recognize the shopfront at No. 8 Stoney Street - The Market Porter Pub. This was the location of the Third Hand Emporium where Harry first met the ill-fated Gilderoy Lockhart. It was also here that the Knight Bus set off on its perillous journey with a anxious Harry aboard.